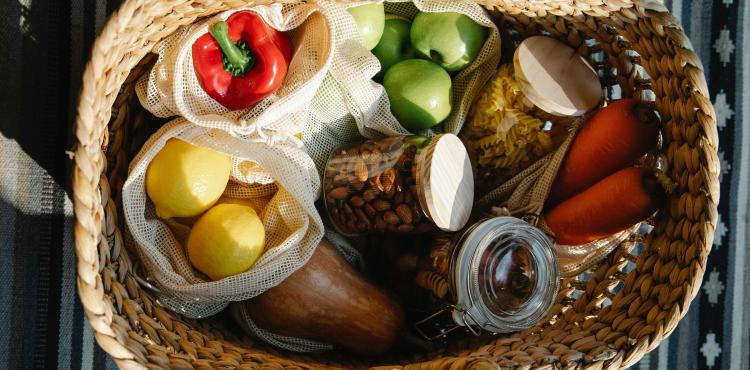 The European Commission has proposed revising the rules on the marketing of a range of agri-food products, such as fruit and vegetables, fruit juices and jams, honey, poultry and eggs. The proposed amendments aim to help consumers make informed choices for a healthier diet and help prevent food waste.
The choices proposed by the Commission include:
origin labelling - clearer and mandatory rules for honey, nuts and dried fruit, ripe bananas, as well as trimmed, processed and cut fruits and vegetables (such as packaged salad leaves). In the case of mixtures, the country or countries of origin shall be indicated on the label. Listing countries of origin will increase transparency for consumers, as well as promoting the production of these products in the EU;
food waste - the proposed revisions concern both food waste and packaging waste. For instance, there is a dispensation from the marketing criteria for less appealing fruit and vegetables (with external defects, but nevertheless appropriate for local/direct consumption) sold locally and directly by producers to customers. Enhancing their freshness could offer consumers more opportunities to buy fresh fruit and vegetables at more affordable prices and benefit producers active in short supply chains. The same applies to certain products affected by natural disasters or other exceptional circumstances, if their consumption is safe;
packaging - donation products could be exempted from the main labelling requirements. This will reduce red tape and labelling requirements, facilitating the work of operators;
fruit juices - may bear the term "no added sugar" to clarify that, unlike fruit nectars, juices cannot by definition contain added sugar, a feature of which most consumers are not aware. In addition, to meet the growing demand for products with less sugar, a reformulated juice could indicate on the label "fruit juice at a reduced rate of sugar". To further simplify and adapt to consumer tastes, the term "coconut water" could be used alongside "coconut juice";
jams and marmalades - the fruit content will be increased from 350 to 450 grams minimum (550 for high-quality products) per kilogram of finished product. With the general increase in fruit content, consumers would be offered a product with less free sugar and more fruit than at present. The term "marmalade", hitherto only authorised for citrus jams, would apply to all jams in order to bring the name of the product into line with the name of the product most commonly used locally;
eggs - solar panels could be introduced into outdoor production systems to stimulate the supply of energy from renewable sources. The marking of eggs would also be carried out directly on the farm to improve traceability.
30/05/2023