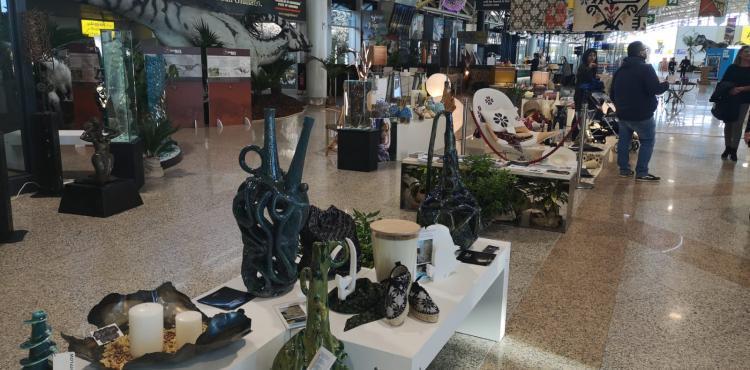 With more than 30 thousand visitors, the airport smashed records of seasonal attendance. Over 100 events organised thanks to an imposing organisational machine and the involvement of more than 150 Geasar's employees; additionally, 40 service and exhibitors' enterprises cooperated and over 10 thousand euros have been collected in aid of charity. "Flight Club"'s first edition is successfully filed by Geasar, the management company of the international "Costa Smeralda" Olbia airport; it closed its doors a week in advance, renouncing to its grand finale, which included a Paolo Fresu and Danilo Rea's concert, as well as the presence of the astronaut Paolo Nespoli. Everything has been suspended in order to comply to the governmental prescriptions aimed at containing the spread of COVID-19. "However, despite the early closure, the experiment was perfectly successful; the community answered in the best way possible and we also proved ourselves what we can do, so for "Flight Club" this is just a goodbye", declares Geasar's ceo Silvio Pippobello. Sure, the container of events conceived to animate the airport during the air traffic disruption imposed by the restyling of the airstrip was a one-time occurrence. "The new airstrip life expectancy is 270 years", says jokingly Pippobello, claiming the historic public works currently being completed and the way Geasar entertained people from Olbia in the airport. The program of the events focused its attention on environment, sustainability, innovation and technology, ranging from culture, art, craft, filmmaking, science, well-being, music, games, to food and wine, entertainment and sport.
"We are sorry for what's happening, it's catching us by surprise, but we will comply with the government's prescriptions" Geasar's ceo continues, "also because the planned initiatives for the grand finale were really extraordinary". However, figures can cheer up the organizational staff led by Mario Garau, who is also in charge of Geasar's external relations. "Up until February 23rd, before the general ban, the activity with the schools brought here 2.500 kids" says Garau "we must not forget also the money collected for charity, starting with the 4.200 euros raised just last Sunday, thanks to the Airport Run". Then, the manager underlined that "record attendance aside, the excellent teamwork carried out by Geasar and others will last". 
While outside the terminal the total remaking of the airstrip is being completed in record time, Air Italy's bankruptcy is a sore point, announced among other things during the early stages of "Flight Club". "The airstrip's completion has been a planned miracle" Silvio Pippobello concludes "we hope for another one, in favour of an airline that has always been an integral part of this airport and its history".
02/04/2020